You may have a passcode/promo code for a promotional offer. This article will demonstrate how to use a valid passcode/promo code.
Please note, pass-type and pricing in these images are only for educational purposes and do not reflect true pricing or offerings.
Step 1: First, you want to make sure to read the description and/or instructions given with the promo code as typically they are time-sensitive.
Step 2: Second, you want to make sure to write down your promo code exactly as shown.
Step 3: Once you have your promo code written down, visit the purchase link for your offering. In this example we are using "Password1". Look for an "ENTER CODE" box, and enter your promo code.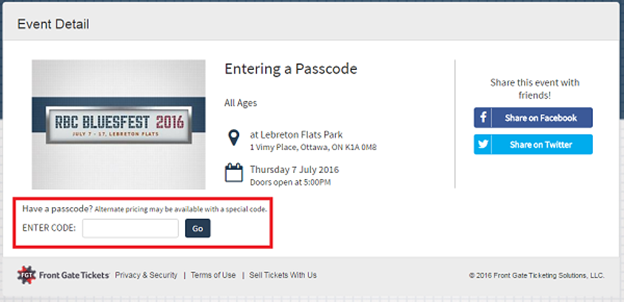 Make sure to not have any extra spaces before or after your promo code, then select Go.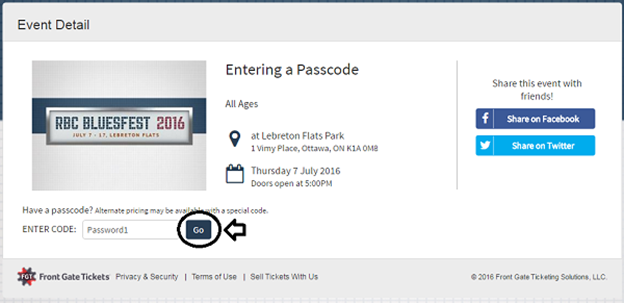 Step 4: If you entered your promo code correctly, you will then be presented with the appropriate offer option available for purchase. Add your quantity and add to cart. You may continue the purchase process as normal.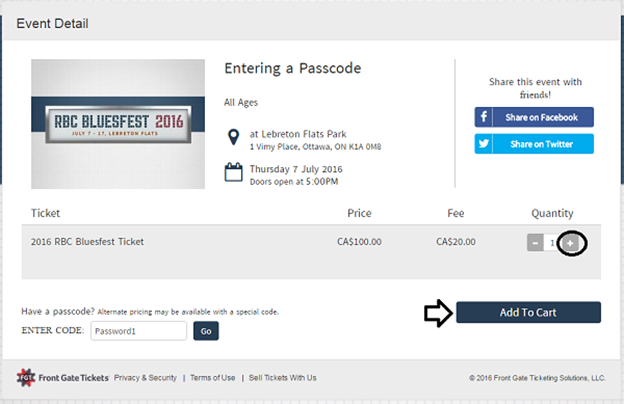 Your code not working? Make sure you are:
using the code during the allotted time-frame, as they expire or you may be too early.
not entering any extra spaces.
entering the promo as shown in the offer letter/email.
not entering the letter "O" as the numeric "0," or the letter "I" as the numeric "1".
If you do not have a valid promo code, tickets may still be shown as available. You can purchase available tickets as you normally would.